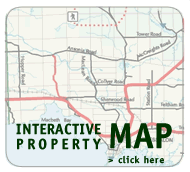 Not Seeing a property you want?
Fill out a Request Form
for your ideal property
ENHANCED DRIVER'S LICENSE
FOR BORDER CROSSING:
for information. Contact any
Mighigan Dept. of State Super
Centers, provide your Social
Security Number, U.S. Citizenship,
and your Drivers License to receive
your Enchanced Driver's
License in 2 to 3 weeks
rather than 4 to 6 weeks for
Passport!
US Citizens who own deeded property
in Canada can purchase non-resident
hunting licenses to hunt bear and moose
without hiring
a guide or going to an outfitter.